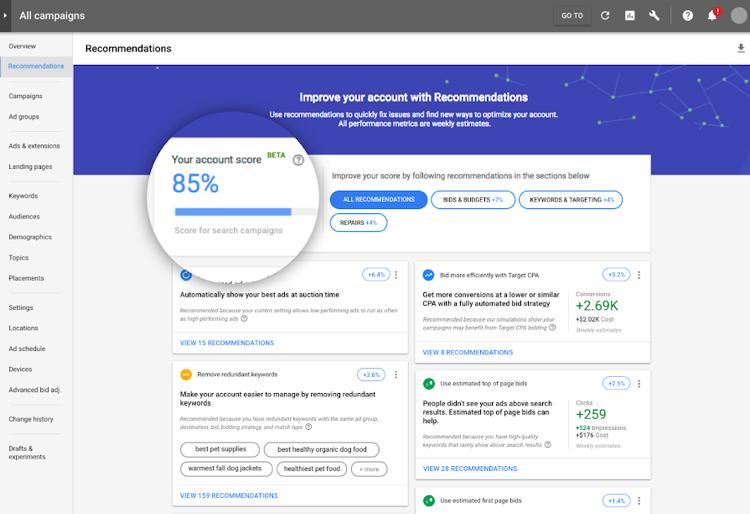 Some Google Ads thoughts this morning.
For anyone that runs Google Ads accounts, you'll no doubt be aware of Google's Optimisation Score that became a feature some 18 months ago.
For those new to Google Ads or those who run their own accounts without much experience, chasing 100% is not always in your interest, but unsurprisingly is in Google's (more on that another time)
I was looking at an in house managed account yesterday with a 97% optimisation score, but the client was concerned that they were getting no traction.
Upon inspection, to go with their 97% optimisation score, they also had an Impression Share of less than 10%, meaning their ads were being shown less than 10% of the time for their target keywords.
97% doesn't sound all it's cracked up to be, eh?
If you're unsure exactly how your Google Ads account is performing give me a call.