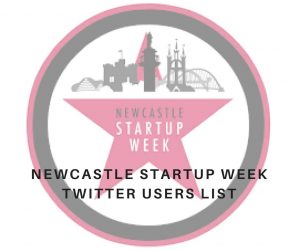 What a week! For 5 amazing days (and nights) last week, Newcastle was home the second running of Newcastle Startup Week. Produced by Paul Lancaster (@lordlancaster) and Sarah Crimmens (@SarahCrims) the festival covered 5 themed days at multiple venues across the city with more than 50 speakers and over 500 attendees. Attending #newcastlestartupweek for the first time, it was hands down the best event we have attended in my time working in the sales/marketing/digital space. This is no better represented in the huge amount of love the event received on Twitter, where the event even trended in the UK on it's second day.
Each day covered a specific topic (Inspiration, Getting Started, Funding and Finance, Growing and Scaling, Keep Going or Pivot?) all geared towards helping startups and those already on a business growth journey find knowledge, connections and strength  to grow their own businesses.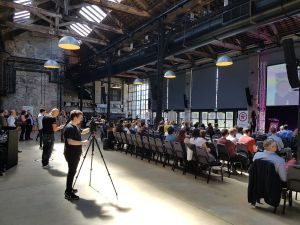 Covering over 6500+ tweets from over 670 unique users was amazing! It also meant that keeping tracks of those that you perhaps wanted to connect with, follow or just share your thoughts at times was hectic. To help out all those who wanted to make the most of the event and help build their connections across Twitter, Inpro Media have put together a spreadsheet of every user that tweeted using the hashtag over the 5 days. You can download it for free here – Newcastle Startup Week Twitter User List
It was announced at the end of day 5 that we'll all be back again to do it again in 2019 (13-17 May) If you are looking to grow your business this event really has become one of the highlights of the North East business calendar. Early bird tickets are already available to buy here Newcastle Startup Week 2019Â you'd be mad to miss out….. Hopefully we'll see you there!